About TJ Glidden Construction
TJ Glidden Construction has been designing, building and renovating homes since 1974. Our projects can be found in upscale communities around Lake Tahoe, including Tahoe City, Homewood, Incline Village, Meeks Bay, Rubicon Bay, Tahoma, Carnelian Bay, Truckee, Norden, Northstar, Squaw Valley, Alpine Meadows, South Lake Tahoe, and Glenbrook. We have also worked on high-end projects in the San Francisco Bay Area and Napa Valley.
TJ Glidden Construction creates beautiful, legacy-enhancing homes by using the highest standard of professional construction techniques combined with an old world craftsmanship and precision-detailing that is truly reminiscent of a bygone era. Choosing to build with TJ Glidden says you are building more than a home – it makes a statement that declares your dream home is being entrusted to a company worthy of your highest vision.
TJ Glidden Construction approaches each project with genuine enthusiasm and a sincere sense of pride, exactly like we would if we were building a home for our own family. We steadfastly use only the highest quality skilled craftsmen and subcontractors. From start to finish, we meticulously oversee the building process to ensure that we create your dream home in a manner that not only exudes the highest in design aesthetics and craftsmanship but exemplifies state of the art sustainable material and energy efficient construction.
Every project is buttressed by two generations of Glidden experience. TJ Glidden combines nearly fifty years of construction management education, practical experience and know-how born of hands-on building. We fabricate residential or commercial projects of any size or level of sophistication with unmatched pride and joy.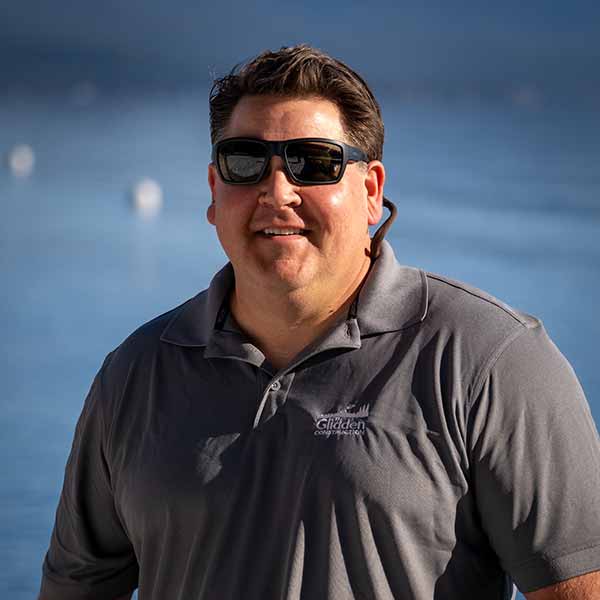 About Trevor Glidden
President and General Manager of Field Operations Trevor Glidden has five decades of hands-on experience in the custom home building and construction management industry. He is a licensed contractor in both California and Nevada, with a B.S. in Construction Management from California Polytechnic State University, San Luis Obispo.
CONSTRUCTION
Large Scale Renovations
Additions & Remodeling
New Home Construction
Difficult Structural Projects
Changing Floor Elevations
Heavy Beam Trusses
Large Snow Load Decks
Retaining Walls
Design on Sloped Lots
Large Scribbed Rock Work
Pond Building
Reclaimed Wood Projects
High Efficiency Fixtures
And More
MANAGEMENT
CEO of TJ Glidden since 2001
Owner Liaison
Project Management
Cost Controls and Project Accounting
Qualifications
Licensed General Contractor in California and Nevada
Five decades of hands-on construction experience
B.S. in Construction Management from California Polytechnic State University, San Luis Obisbo
Specialty Degree/Contractor licenses in California (CSL #799507) and Nevada (NSL #54288A).
Positions
TJ Glidden Construction: President & Project Manager of Field Operations
*Additional information and references available upon request.